Download Bonitaconnect App and connect with the best beauticians in Lagos
We're always looking a season ahead to find the next It item or trend. It's part of our DNA as fashion-lovers and BonitaConnect got you covered. If you're like us, you've been paying close attention to what's been popular on the streets  and runways in Lagos. — that's what gives us a good indication of what to expect in 2018.
Because we're always looking to stay on top of the newest, coolest, weirdest and most interesting trends, we've already got our eyes on the style trends that'll dominate fashion headlines in 2018.
While we definitely know glittery boots are "in" right now and so is wearing red, we took things one step further and predicted the next big need-to-know trends. That way, you can adequately prepare your shopping list. Read on to see the major styles we think every fashion girl should know for next year.
1 Berets
Berets were the "it" topper for runways in 2017, and it looks like it's on the upswing for next year, too. And why not? They're cute, super lightweight, easy to wear, and take any look from bland to bold. The popular Nigerian artist Wizkid has been rocking it a lot recently and we are loving it. When shopping, go for deeper colous like army green, black, blood red and navy blue.
2.  Ultra Violet
Ultra Violet is the named color of the year, and we can't wait to see this trend in full swing next year. Expect to see lots of this color next year, from clothes, shoes and accessories, to paint and home decor. Dear slay queens and kings, get ready. And if you are looking for trendy boutiques that would keep you stylist, DOWNLOAD BonitaConnect App now and connect with fashion boutiques in Lagos. Boutiques in Lagos.
3. Statement Earrings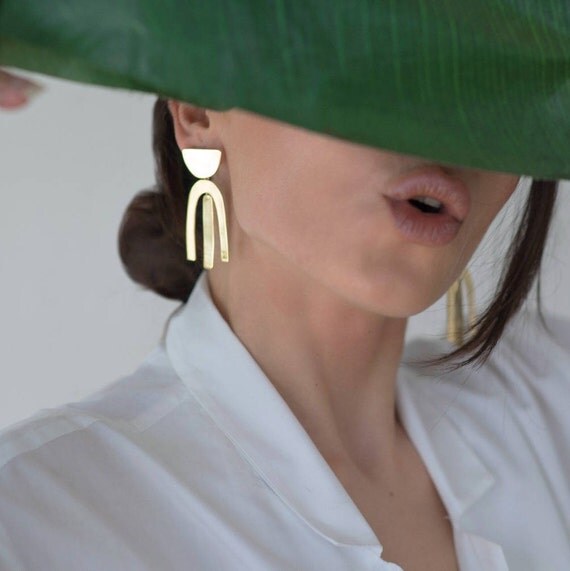 At the beginning of 2017, Lagos fashionistas favored the classics earrings. That is the doted embellishments and small shape sized earrings. But as the end of the year approached, the bigger and bolder earrings started trending. Statement earrings are one of our favorite trends from 2017, so we're glad to see they're still trending up for 2018. From oversized hoops to hammered metal, oversized earrings are the trend that keeps hanging on.
4. Peekaboo Side Slits
Sexy side splits are the look we can't get enough of this year. From splits in wide-leg trousers and jeans, to skirts and thigh-high dress slits, you can expect to see a little more skin in 2018. Our Lagos fashionistas ain't stopping. Wondering where you can find the best boutiques in Lagos, DOWNLOAD BonitaConnect App now from playstore and appstore.
5.  100% Cotton Jeans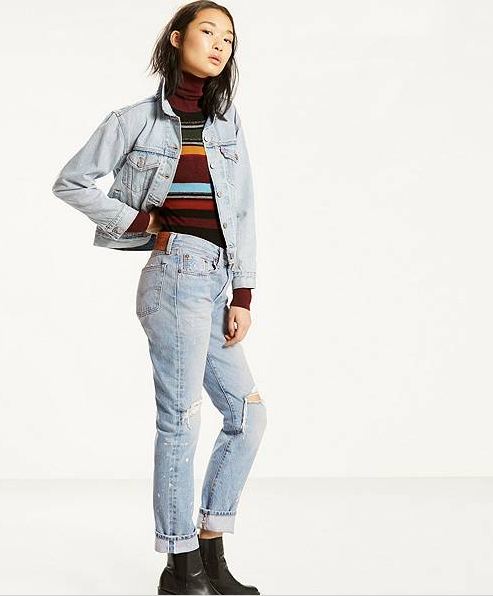 The no-stretch denim trend is in full swing, with consumers turning their eyes toward 100-percent cotton jeans and denim in 2018. Plus, if you're looking to get on the capsule wardrobe train, timeless denim is a must-have. We are still into the spandex denims but these old school 100% cotton is coming back with full force in 2018.
6.   Bold Mixed Prints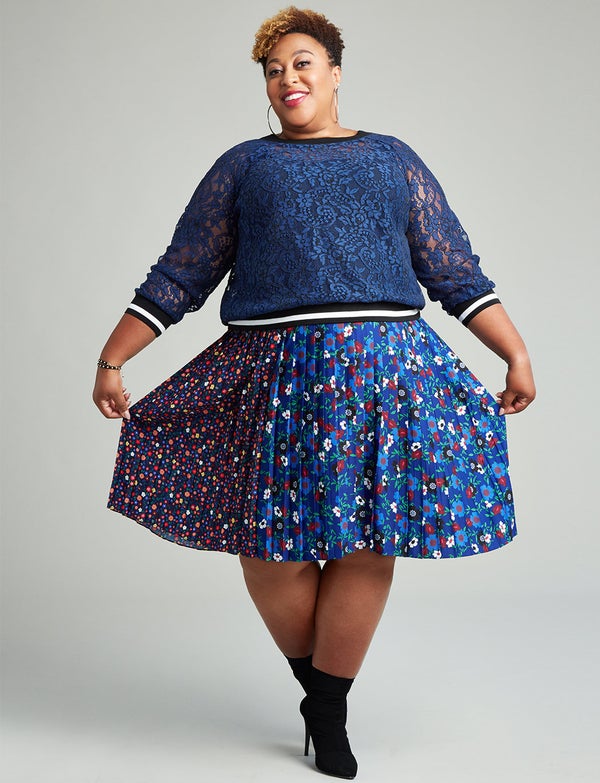 In 2018, we predict you'll see floral…and lots of it. Especially mixed-matched patterns of bright and bold floral. The key to pulling off this intimidating trend? Find pieces that share similar color tones.
7.   Brand Logos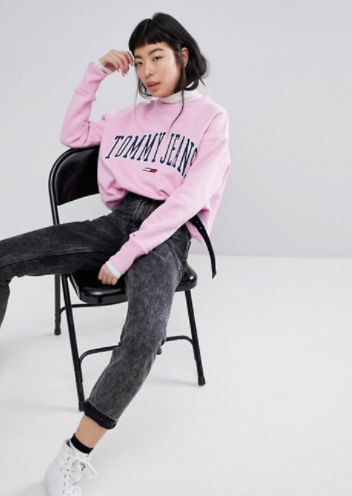 In 2017, we all agreed that less is more. But looks like in 2018, more is more. We fashion people are going for the bold brand looks. Wearing whats expensive and we want you to see it. Don't be afraid to mix up designers: a Gucci belt with a Fendi top and Prada shoes… we are loving it.
8. Embellished Shoes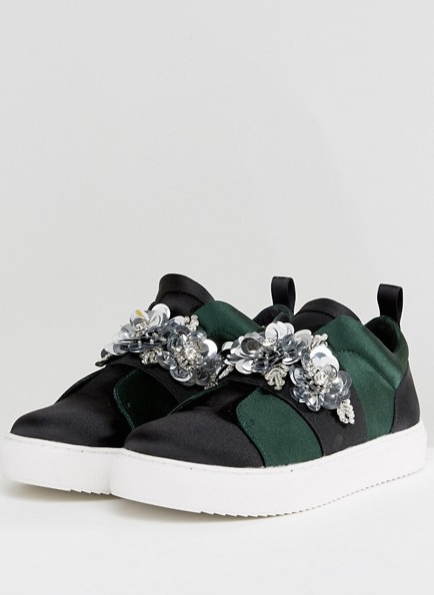 This is just the beginning of the embellished shoe trend that's dominating footwear next year. Expect to see pearls, diamonds, sequins and glitter on your kicks headed into the new year on both male a female shoes.
Don't be afraid to slay. Slay your way into 2018.
Be the talk and envy of the town.
And don't forget to DOWNLOAD bonitaConnect App.
Our job is to keep you stylish.
We connect you to beauticians all over Lagos hairstylists. barbers, makeup artists, skincare therapists, boutiques, dermatologists, gym instructors, hair and cosmetic vendors e.t.c.